By crazy on Eyl 21, 2010 with Yorumlar 3
Oyak Renault Bursa plant will start to be produced at the end of this year and will be available in 2011 ZE electric Fluence Countdown begins for.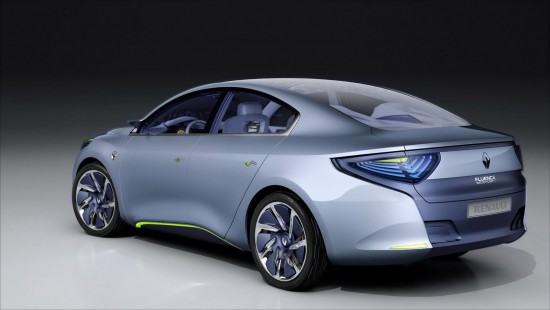 Electric models, the investment budget of 4 billion euros, and the technology that separates the world who want to promote a closer Renault Fluence ZE produced in Turkey with the title of the first electric car output for the roadshow. The French manufacturer, tested in 16 countries ettirecek ZE'yi Bursa Fluence. This is produced in France in the European round of the Fluence ZE'ye Kangoo Express ZE also will be accompanied.
Two electric car's route, Sweden, Finland, Denmark, Norway, Iceland, Ireland, Germany, Austria, Switzerland, Belgium, Spain, Portugal, the Netherlands, France, Italy and Turkey are.
3 pieces for the organization Fluence Z.E. Kangoo Express with Z.E. prepared. Defined as two thousand people on a private, closely examining the tools, deneyebilecek.
So who is this special and fortunate people? Renault Fluence Z.E. Test drives statesmen, opinion leaders, top managers of public institutions, fleet owners and media professionals who will. In other words, Germany Angela Merkel, French President Nicolas Sarkozy as President of many politicians, sit in the seat of Bursa Fluence ZE'nin authority, to use.
Electric vehicles in February, will be held in Turkey in the days of test driving. Oyak Renault Fluence ZE'yi organizyonda this new technology gives great importance to the future, and that every opportunity should be Turkey's electric vehicle base indicating that they are ready to support all kinds of Prime Minister Erdogan also ettirecek testing. In addition, ZE Fluence, Renault's target audience, especially the ministries and public institutions will be introduced. ZE'yi Fluence; Industry and Trade Minister Nihat Ergun, Minister of State, State Minister and Chief Negotiator with Bagis State Minister Faruk Celik, Oyak Renault used the plant itself.
Oyak Renault and Renault Mais, ZE'yi closely Fluence upper echelons of the state by introducing the public procurement of fleet vehicles are preferred in specific ratios to provide environmentally friendly and wants to release zero. Industry Minister Ergun many interview in the coming period, said the public will buy electric vehicles. Minister Ergün, as well as expected by the end of the Automotive Strategy Paper and the production and sale of electric vehicles introduced significant incentives to explain.
Charging for stations outside the municipalities discussing IMM
Istanbul Metropolitan Municipality (IMM) for the co-operation agreement signed with the infrastructure of electric vehicles, Renault also began discussions with other organizations. Company, London, in contact with other non-metropolitan municipalities. Among these is the Ankara Metropolitan Municipality. Renault, Europe's municipalities, in cooperation with other countries, such as the establishment of the stations could be planning to charge electric vehicles.
Took five thousand ordered on the Internet
Fluence started to gather in a pre-order via the Internet in April has great interest ZE'ye. Renault, about 5 thousand units from 36 countries so far ZE electric Fluence order is received. Countries in 2011, customers will begin sales on its Web site tools www.renault-ze.com began to have pre-booked.
Popularity: 2%
Filed Under: ECOFRIEND VEHICLES • Featured • PHOTOS
Comments (3)
Bir Cevap Yazın | Trackback URL